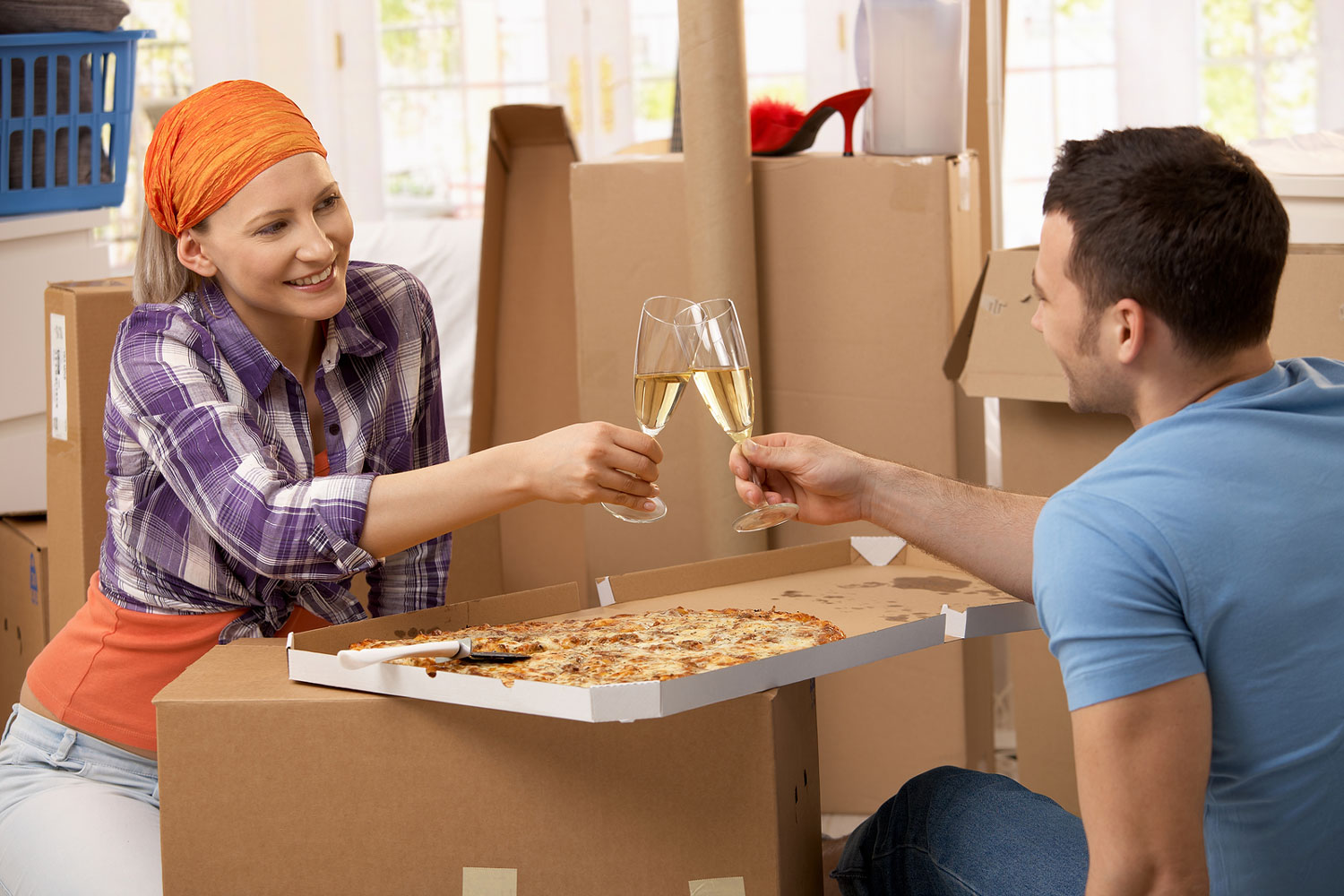 Have vacant rental properties in Edmonton? You're not alone.
The current economic climate, combined with an oversupply of multi-family construction from starts in 2014/15 and new home construction has increased available supply and competition. It has also improved the quality of available rental stock in Edmonton's rental housing market. CMHC forecasts an increase from 4.2% in 2015 to 7% at 2016 end and into 2017.
Or in other words… 93% of properties are rented! So how do you ensure you're one of the successful 93%? Here are active strategies we have implemented in our own single family and multi-family rental portfolio in Edmonton during 2016 to keep our portfolio occupied with quality, happy, paying tenants.
Know your product:
Location
Condition – need reno? what renos?
Who's your target tenant?
Location
We all know location matters in real estate, so where is your property located? Is it an A, B or C quality area? What's the walk score? What amenities are in the area that add value to a tenant, and help dictate your target market… is it better for families, singles, 20 something millennials or mature people? What about transit access and driving accessibility? Incorporate those elements into the write up for your ads.
Condition
There are many brand new built condos, and many 'default landlords' renting out their own homes they were stuck with after buying a new one or other similar situations. This combination has increased the quality of properties available on the rental market, and as such, landlords in Edmonton need to ensure they are offering renovated, like new quality properties if expecting rents over $1200-1500 per month.
You may have to invest $5,000 to $15,000 to upgrade your properties in this market to get a good quality tenant. But remember this helps attract a higher quality tenant, for higher rent, and also adds value to your property in the long run.
Don't over renovate for the location, just be the "nicest rental home on the block" so you attract the best quality tenants looking in that area. For homes older than 10-15 years, best investments are with paint, flooring, lighting and door hardware. We've had good success with vinyl plank flooring and Berber carpet. Current design trends are towards light grey tones and clean whites. Here's an example of one of our recent renovations in Edmonton.
Target Tenant
Location, size, number of bedrooms and bathrooms, and parking/garage affect who is the best fit for your property. Write your ad description targeting this… "perfect for a family of four" or "ideal for couples" or "perfect for entertaining a large family" or "dream man cave/garage". By speaking directly to who is the best fit for the property, you'll get more responses from your ads, and attract a higher quality tenant who is more likely to stay long term. Don't just accept anyone willing to pay rent, determine your target customer, like any business, and then speak directly to them, their needs, wants and personality. This also dictates where you'll advertise as who they are dictates their behaviour when searching for a new home.
Pricing
Ensuring your asking rental rate is in line with your competition to attract the best quality tenant is key. If you've had your property advertised and are getting a lot of views on your ad, but no inquiries, you're rent is too high. There are various ways to view comparable rental listings, a few are:
Rent-o-meter – caution that it pulls a lot of Air BnB listings that are not as comparable for month to month rental.
Rentfaster – this site is the easiest and best for landlords to find comparable rental listings to yours. Use search fields to match number of bedrooms, bathrooms, area, etc.
Advertising:
This may seem overly obvious, but is often ignored in our digital world… write a 'master ad' that you save as a document on your computer. Save all the photos you intend to you there too, and then just copy/paste and post the ad to the various places now or the next time you have a tenant turnover. It's also a good idea to send this draft to a few friends that might fit your target market and ask for their feedback. Adjust your ad before posting live!
Take good quality photos! Example photo from AirBnB
This shouldn't even need to be said, but is also too often overlooked. Make sure the home is clean, tidy, and even staged with some basic furniture, art on walls, towels, kitchen items on counter, and generally to look nice and welcoming to a new tenant.
Most smart phones take good enough quality photos if you have good natural light. If you don't have a good quality camera and somehow don't have a friend who's an amateur photographer (isn't everyone these days?) then pay the few hundred dollars to get professional photos taken. You'll have these for use forever with the rental property investment, so invest in your investment. I guarantee this will pay you back 100 fold.
Rental Incentives
In a tenant's market, you need to compete with other landlords offerings. Many large scale professional landlords are offering various incentives. Here's a list of the ones we've had the best success with:
Free LCD TV with approved 1 year lease
Free tablet with approved 1 year lease
Reduced or flexible security deposit
The above all typically cost you less than a half month rent, and are able to be found for under $400-500. But they have much more tangible benefit to the tenant, and can entice them towards your property vs others because they get something 'for free' that they get to keep. Only give it to those who qualify and only in month three after they have paid the first two months and security deposit on time. That's part of the "qualification." You can have a simple one pager written up about the incentive program to give with the lease signing.
Where to advertise, in order of priority.
Kijiji

Include location in ad headline and asking rent in price field and at bottom of ad body
Post between 3-5pm on the last Friday before the end of the month
Pay to boost your ad to top of category for 7 days

Facebook groups

There are several, use the search field to find 'Edmonton rental' and related groups. Ask to join them, then follow the group rules and post away.
Post as offering with uploading photos. Don't just put a link to your kijiji ad
Include asking price
Be responsive and prompt with questions asked in comments and thank people for tagging friends etc. Put a "Thanks for sharing, let us know if you have any questions or would like to schedule a time to view this lovely home"

Rent Faster

This is the best site for targeted and specific advertising. It's the best site for tenants to be able to search too, although is still not as popular as the above two. Benefit to landlords is they offer a professional rental sign and photos as well.

Rent board

We've heard several other landlords having good success with this site as well, but we haven't used it.

Sign

Don't forget the old fashioned lawn or window sign. This is one of the best ways to make neighbours aware the property is available for rent, so they can let their friends know.
Be sure your phone number is clearly legible on the sign from where someone would drive by in their vehicle. Having a website that is mobile friendly is also a huge plus, using Rent Faster is an easy way to accomplish this for smaller portfolio landlords who don't have their own website.
Closing prospective tenants:
Treat them like a customer. It's not the few hundred dollars per month in cash flow you will make during their tenancy, it's the total annual rent paid during the term of the lease. How would you expect to be treated if you were making a $15,000 purchase? Well that's what $1250 per month in rent equals. Plus the tenant is paying down your mortgage for you, and allowing you to take advantage of property value appreciation, so thank them for this.
Be prompt to your replies. Don't ask too many pre-qualification questions in a tenants market with higher vacancy. Just ask when they'd like to come see it.
Schedule one or two 'open house' style showings. Have these pre-time blocked for 1-2 hours before you post the ad, usually 2-5 days after posting. When you get people confirming they would like to come see it, give them the two available start times/days. Don't tell them others will be attending at that time, just that you will be happy to meet them there then.
Use text message, Facebook messenger and email where possible. Even if they phone, send a text message to confirm the address, date, time and your name and contact.
Have tenant applications with you and several pens.
Show people through the unit, let them explore themselves but highlight important features or things they may not notice. Ask if they have any questions, and then if they are asking 'buying sign' questions, answer them and follow-up with 'would you like to fill out an application then?'

It's also a wise suggestion to give the tenant some 'homework' as a pre-screening test. Ask them to send you an employment confirmation letter.
Be sure to also ask those tenants who have completed applications if they are considering or have applied for any other properties. Ask point blank where your property is on their list. Are you their top pick, or second choice?

Prioritize your applications based on your preferences, and then within 24 business hours call the past landlord, job and other references. Get back to the tenant with your decision as quickly as possible. Let them know you appreciated their application and after speaking with their references you're pleased to offer them the home!
Set a time to meet them to sign your lease and collect security deposit. We typically only require first month's rent paid on move in and do the in inspection at that time.

Advertising/negotiating strategy – we've found good success with splitting up the security deposit for tenants. Allowing them to put a minimum of $400-500 down, and pay the balance within 30 days of move in when they get their security deposit back from their previous landlord. Be sure to include this in your ad.
Good luck, have fun with it, and enjoy providing a quality home to wonderful people for a profit! Real estate investing is a wonderful business.
PLEASE SHARE this article with other landlords you know who may be having trouble filling vacancies. If you are interested in one-on-one real estate investment coaching, please contact us.
---