Read reviews and testimonials from past real estate investment and consulting clients.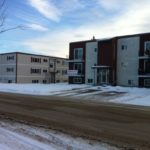 Multi-Family – First Time Buyer + Growth
In 2012, we had discovered a listing for some apartments we wanted to look at, so we asked around for an experienced multi family realtor, John was recommended to us. We began the process of reviewing the listings and with John's extensive knowledge of apartments we soon came to learn that we had stumbled upon an incredible deal. At the time we were just looking and had no serious intention of buying one building, let alone two, but John quickly pointed out that we could and could easily buy both buildings, as deals like that were rare. The journey to completing that deal was not an easy one, we ran into several obstacles, but all along the way John was there willing to offer whatever help we needed. If we needed a professional to conduct an inspection, or do some work he had an arsenal of trusted people we could work with. Any nerves we had about our deal were easily settled when he would share his vast knowledge and experience with purchasing & operating apartments. Once the dust settled we were proud owners of two buildings in a deal that has been described as "once in lifetime". Soon after that purchase we decided to look for another building, upon review of our files we learned we could refinance our first buildings and buy another one with almost no new cash. Upon that discovery we enlisted John to source out a building that would suit our needs. Once again we were treated very well. He constantly sent us listings to review and took the time to give us honest and helpful information for us to analyze each deal. It didn't take long for us to find another building that fit our needs. John's commitment to helping us find properties and support during the purchase and long after is a valued trait in a realtor. He has been a great member of our team and we consider him a friend. Without a doubt we will use him again and again.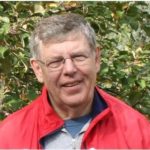 Client
John is a very creative young leader in the financial area as well as real estate. He has gone the extra mile for us when there has been no financial gain for himself. Very easy to deal with; listens well and builds solutions to meet your needs. Great young man!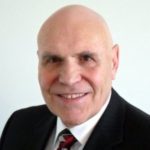 Business Coach & Equity Investor
I have worked with John Carter on several projects. We have also served together on a corporate Board of Directors. I have great admiration for both John's business acumen and his character. John's comments about real estate investments are always insightful and worth listening to. He has an exceptional gift for spotting great investment opportunities. I have also found him to be extremely organized, disciplined, and professional. You can always count on John to keep his promises. I highly recommend him.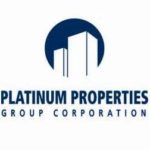 Condo Conversion Project Consulting
Working with the John Carter and his team, one can expect knowledgeable professionalism. With promptness and courtesy they respond to inquiries and requests, which is critical to our business operating out of Vancouver. John and the team have an accurate sense of the market, and offer valuable strategic suggestions to sell property. We also appreciate that they do not over extend themselves and are selective with their clientele, which allows them to give the necessary attention to each project that is a requirement to sell in this competitive market. John has proven that they can effectively manage potential buyers and work well with all parties through closing. We would recommend his services.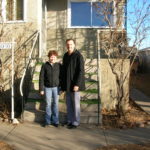 Single Family Investment Buyer
Thank you for doing such a great job acting as my Realtor. It was very much appreciated, I felt you gave me good advice, and connected me to the correct people, in order get the results I wanted.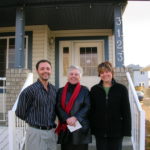 Single Family Investors
Jackson Bishop Interior Re-design received excellent, professional service while working with John Carter and team. Everything was done in a timely manner, all questions were answered honestly, and there were no delays. I like their straightforward style. I am sure he will find us another suitable property in the future.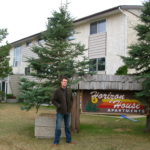 Multi-Family Buyer & Seller
Dealing with John has been a profitable experience. His wealth of knowledge and expertise have helped me get into some lucrative projects, and I look forward to doing business with him in the future. John has a keen eye for real estate, and he's always there to help, regardless of whether you have a deal on the go or not. I highly recommend John's service to both the seasoned investor, and the first time investor buyer.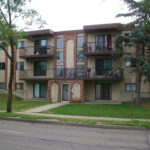 Multi-Family Sellers – Edmonton, AB.
My husband and I are very pleased with our service from John, and the rest of his team during the sale of our investment properties. That is not to say that we did not hit a few bumpy patches during the closure of some deals. Although these issues we faced were not Johns fault, he did his best to correct them from his office in Edmonton, which, since we live in Calgary, was helpful. We realized that there was an opportunity for further collaboration and growth through our partnership with John, and with the next property sale, things went more smoothly. He did the things that were almost impossible for us Calgarians to deal with while not living in Edmonton or living in the property that we were selling. Dealing in investment properties is an always evolving and changing microcosm, and John has done well to help us journey through the fluctuations within the market and hurdles that have been encountered. We will continue to give John our business.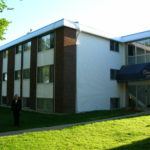 Multi-Family Portfolio Buyer
Thank you John and team for all the 'extras' you did for me in the purchase of thirty condos. I would never have been brave enough to enter such a deal without the confidence I have in your knowledge and experience. The due diligence and negotiations you did on my behalf was much appreciated. I value your honesty, integrity and straight-forwardness. Therefore, there will always be a spot for you on my team!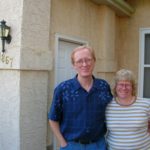 First Time Investor Buyers & Equity Partners
John and his group are so professional - his support and expertise were so complete and helpful that we felt highly confident in purchasing our first investment property. I don't think I would have proceeded without this kind of friendly support!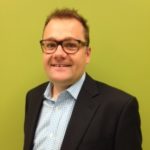 Equity Investment Partner
John is a great guy, I have known him for over 10 years, I am always impressed by his level of professionalism and knowledge with regards to real estate investment projects. I have no problem recommending John to anyone in a professional capacity.
Join this successful group.
Please complete the form below and we will get back to you promptly, during our normal business hours of Monday to Friday, 9am to 5pm MST in Alberta.