Canadian Real Estate Investment Coaching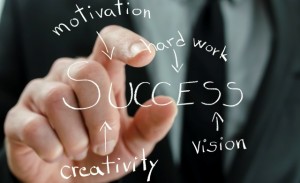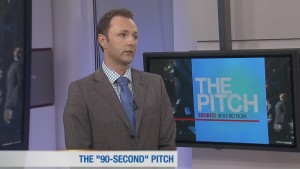 John Carter has successfully overseen numerous successful real estate investment projects for clients and investors in addition to managing his own personal portfolio, and has transacted on hundreds of investment real estate transactions. Clients range from individuals and families directly investing in single family residential properties or cash equity partnerships, to mid-sized private multi-family and commercial investors, to large institutional clients like REITs and Pension Funds.  Read John's full bio on the About page.
Intro John…
"It wasn't all easy, I have also had many hurdles and struggles along the way including some personal financial losses on projects. Those lessons, although few and minimized, were often the most valuable versus the projects that were more profitable than expected. It's through tough times and stress a person's true character shines through.
I'm a firm believer in coaching, mentorship and learning from those who have been or are where you want to be. With this philosophy I have networked extensively across North America, been involved in several business mastermind groups, including forming one, attended dozens of seminars and read a multitude of books. Lifelong learning is a must.
By hiring me as your personal real estate investment coach, you get all of that experience, knowledge, and those connections working for you immediately. I don't do the work for you, I provide you with the best practices, advice and experience to achieve your goals. I also don't work with just anyone, as many people have the 'get rich quick' perception of real estate investing, or based on past results in their life, are not willing to put in the hard work it usually takes to achieve their goals.
That said, if you have a dream or, even better, a specific written goal of reaching your next level of success in real estate investment, I can help you get there."
Ideal Clients
GROWTH & MONOPOLY PLAYERS
Growth move – You already own 1-2 real estate investment properties and are looking to grow to 10+ doors in the next few years. You have a long term perspective and approach, wanting to utilize real estate as it's intended, to achieve passive income and create wealth for you and your family. You earn over $100,000 per year minimum, and have your personal finances under control. You're looking at your next steps.
Monopoly move – You own 4-6 single family properties and are having a hard time obtaining mortgage financing and the system that's got you this far doesn't seem to be working now. Just like Monopoly, it's time to move up to a hotel (or multi-family apartment buildings in the real world). I'll show you how it's easier to buy a 10-15 unit apartment building than another single family property, and can walk you through your first acquisition step-by-step.
Are you new to real estate investing? Looking to buy your first property? Our coaching services are most likely not the right fit for you, unless you have a minimum of $200,000 of investment capital, mortgage qualification ability and goals of a minimum of four rental properties. For those just getting started, we recommend the following resources:
CONSOLIDATION OR RETIREMENT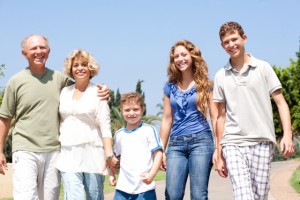 You own an existing portfolio of real estate investment properties but are tired of management and other issues. You are considering selling or looking at options to solve these headaches. We can work with you to create solutions, systems, and potentially re-structure your real estate investment portfolio to achieve your goals and re-invigorate you.
You're near retirement, or looking at succession planning to your children. We can work with you as a third party, to facilitate the transition of asset management to your next generation and audit systems and accountability to ensure the legacy you've created in your life continues on successfully.
What Our Past Clients Say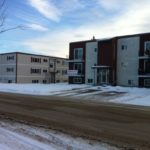 Multi-Family – First Time Buyer + Growth
In 2012, we had discovered a listing for some apartments we wanted to look at, so we asked around for an experienced multi family realtor, John was recommended to us. We began the process of reviewing the listings and with John's extensive knowledge of apartments we soon came to learn that we had stumbled upon an incredible deal. At the time we were just looking and had no serious intention of buying one building, let alone two, but John quickly pointed out that we could and could easily buy both buildings, as deals like that were rare. The journey to completing that deal was not an easy one, we ran into several obstacles, but all along the way John was there willing to offer whatever help we needed. If we needed a professional to conduct an inspection, or do some work he had an arsenal of trusted people we could work with. Any nerves we had about our deal were easily settled when he would share his vast knowledge and experience with purchasing & operating apartments. Once the dust settled we were proud owners of two buildings in a deal that has been described as "once in lifetime". Soon after that purchase we decided to look for another building, upon review of our files we learned we could refinance our first buildings and buy another one with almost no new cash. Upon that discovery we enlisted John to source out a building that would suit our needs. Once again we were treated very well. He constantly sent us listings to review and took the time to give us honest and helpful information for us to analyze each deal. It didn't take long for us to find another building that fit our needs. John's commitment to helping us find properties and support during the purchase and long after is a valued trait in a realtor. He has been a great member of our team and we consider him a friend. Without a doubt we will use him again and again.
Darcy & Anita Berger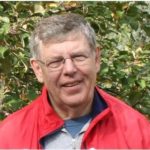 Client
John is a very creative young leader in the financial area as well as real estate. He has gone the extra mile for us when there has been no financial gain for himself. Very easy to deal with; listens well and builds solutions to meet your needs. Great young man!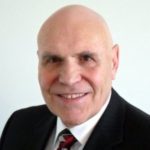 Business Coach & Equity Investor
I have worked with John Carter on several projects. We have also served together on a corporate Board of Directors. I have great admiration for both John's business acumen and his character. John's comments about real estate investments are always insightful and worth listening to. He has an exceptional gift for spotting great investment opportunities. I have also found him to be extremely organized, disciplined, and professional. You can always count on John to keep his promises. I highly recommend him.
Stephen Steckly
300+ Unit Multi-Family Portfolio Owner
I appreciate John's knowledge and market awareness.  John understands the process very well and yet is willing to learn.  I have and will continue to recommend John to others.  He helps make the experience simple and straightforward.  Thanks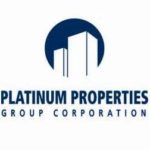 Condo Conversion Project Consulting
Working with the John Carter and his team, one can expect knowledgeable professionalism. With promptness and courtesy they respond to inquiries and requests, which is critical to our business operating out of Vancouver. John and the team have an accurate sense of the market, and offer valuable strategic suggestions to sell property. We also appreciate that they do not over extend themselves and are selective with their clientele, which allows them to give the necessary attention to each project that is a requirement to sell in this competitive market. John has proven that they can effectively manage potential buyers and work well with all parties through closing. We would recommend his services.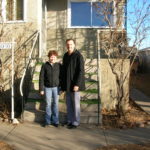 Single Family Investment Buyer
Thank you for doing such a great job acting as my Realtor. It was very much appreciated, I felt you gave me good advice, and connected me to the correct people, in order get the results I wanted.
Rebecca Bryan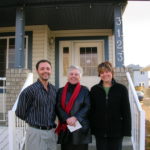 Single Family Investors
Jackson Bishop Interior Re-design received excellent, professional service while working with John Carter and team. Everything was done in a timely manner, all questions were answered honestly, and there were no delays. I like their straightforward style. I am sure he will find us another suitable property in the future.
First Time 4 Plex Investor
I would like to thank you guys for your wonderful and professional service. I appreciated your help and support through what can be a daunting task.
Lorne Juchli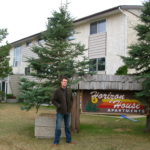 Multi-Family Buyer & Seller
Dealing with John has been a profitable experience. His wealth of knowledge and expertise have helped me get into some lucrative projects, and I look forward to doing business with him in the future. John has a keen eye for real estate, and he's always there to help, regardless of whether you have a deal on the go or not. I highly recommend John's service to both the seasoned investor, and the first time investor buyer.
Ben Corns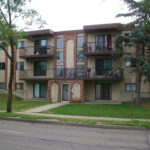 Multi-Family Sellers – Edmonton, AB.
My husband and I are very pleased with our service from John, and the rest of his team during the sale of our investment properties. That is not to say that we did not hit a few bumpy patches during the closure of some deals. Although these issues we faced were not Johns fault, he did his best to correct them from his office in Edmonton, which, since we live in Calgary, was helpful. We realized that there was an opportunity for further collaboration and growth through our partnership with John, and with the next property sale, things went more smoothly. He did the things that were almost impossible for us Calgarians to deal with while not living in Edmonton or living in the property that we were selling. Dealing in investment properties is an always evolving and changing microcosm, and John has done well to help us journey through the fluctuations within the market and hurdles that have been encountered. We will continue to give John our business.
Lane & Geri Wiechnik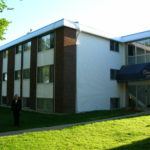 Multi-Family Portfolio Buyer
Thank you John and team for all the 'extras' you did for me in the purchase of thirty condos. I would never have been brave enough to enter such a deal without the confidence I have in your knowledge and experience. The due diligence and negotiations you did on my behalf was much appreciated. I value your honesty, integrity and straight-forwardness. Therefore, there will always be a spot for you on my team!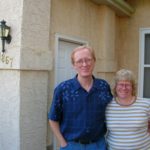 First Time Investor Buyers & Equity Partners
John and his group are so professional - his support and expertise were so complete and helpful that we felt highly confident in purchasing our first investment property. I don't think I would have proceeded without this kind of friendly support!
Gary & Miranda Whyte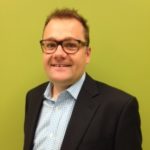 Equity Investment Partner
John is a great guy, I have known him for over 10 years, I am always impressed by his level of professionalism and knowledge with regards to real estate investment projects. I have no problem recommending John to anyone in a professional capacity.
Services Offered
Coaching services are offered on a pre-determined schedule; weekly sessions are at the same time block each week. In person coaching sessions are available in Edmonton, Alberta near Old Strathcona on Whyte Avenue or downtown in Edmonton. Alternatively Skype or phone meetings can be easily arranged.
Consulting services – project specific, acquisition, disposition or portfolio analysis. Can be hired hourly, or on project basis, quoted up front.
Weekly coaching – we will meet weekly to ensure accountability on a created plan to achieve your personalized goals. Typically your target strategy and goals will be determined within the first 2-3 sessions, then we go to work on achieving them one step at a time.
An initial 30 minute "get to know each other" session is offered prior to financial commitment. There is also a full financial and property portfolio application that must be completed prior to engaging in coaching services. We will sign a confidentiality agreement prior to exchange of any of your personal or business information to contractually protect us both.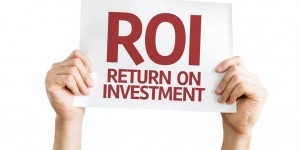 Investment
$300/hour with quote up front
$1200/month for four (4) one hour sessions a month, once per week.
Invoiced monthly
Guarantee – If you are not happy with the process at any time, you can cancel with 30 days notice period. References available upon request to direct contact for their first hand experience, and I encourage you to read through the client testimonials on this site, my linkedin profile and other online sources.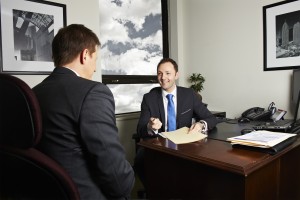 Referral Partners & Recommended Resources
In addition to working with me, I have established and pre-screened service providers and resources to recommend. This alone can save you thousands of dollars and hours of wasted time or research.
REALTORS (residential & commercial investment focused)
Commercial property report providers & inspectors
Property Managers
Bookkeepers & Accountants
REIN & other education resources
Book recommendations
Systems recommendations
Online marketing
Online contractor services at low rates
Financial management tools & systems
Paper and digital file management solutions

And many more…