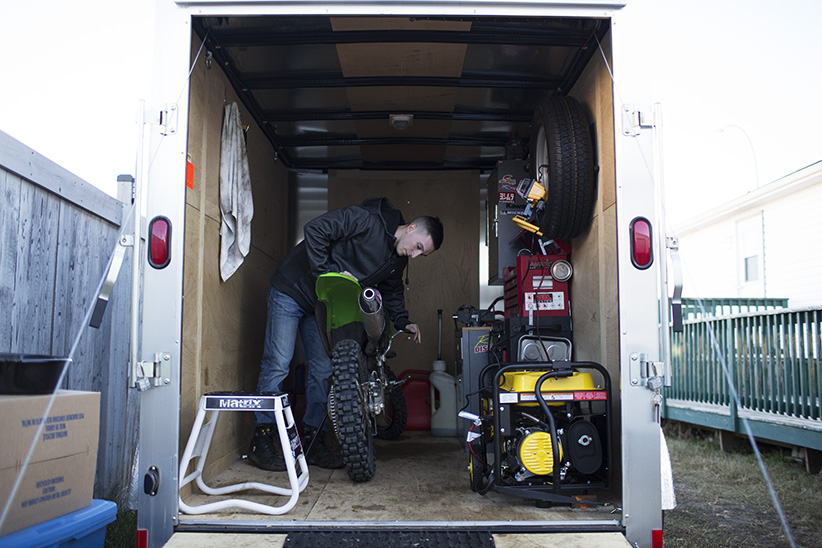 Happy Saturday morning!
This Maclean's article (Death of the Alberta dream) could be viewed as negative and depressing, but here's the thing… The Alberta spirit is entrepreneurial and resilient. My theory from moving from BC as a child of 14 was the cold weather makes Albertans hardier.
So, oil is down and the economy sucks. What to do? First off, get perspective. The entire country's economy is negatively affected and suffering as a result of low oil, not just Alberta. Calgary and Fort Mac are the worst hit, while Edmonton is weathering relatively well.
Also, minor growth is not "bad". It's normal or even a dream of many places in Canada. We've just gotten used to leading the country for so long we lose perspective.
Find opportunity or create it!
Massive change ALWAYS brings massive opportunity. It's those who see it, create it and are willing to adapt that reap the rewards. Learn a new skill, go back to school or go to higher education in the first place, start your own business or move to a new city. These are all options for most and if they aren't, then what the hell were you doing with all the money you were making during boom times?!
Now is a time to cut back needless spending, invest in yourself and your future, and create opportunity! I for one plan to buy more real estate rental properties. I bought an apartment building in 2010 last cycle for $1,350,000 that just appraised for $1,850,000 fall 2015 and rents and net income is much higher than it was at purchase. And don't tell me you "don't have that kind of money" because it was purchased by a group of investment partners pooling their resources with some of my own.
I'm now offering real estate investment coaching services, as well as my REALTOR services in Edmonton and Alberta. So the resources and knowledge are available, it's up to you what you do with it and what life you create for yourself. Alberta cycles, so get used to it and plan for the opportunities.
---